Morning starts bright and early at the working stations. All groups work at the analysis of the cities, the history, the canals. People get to finally know each other, ideas are exchanged, creative processes start.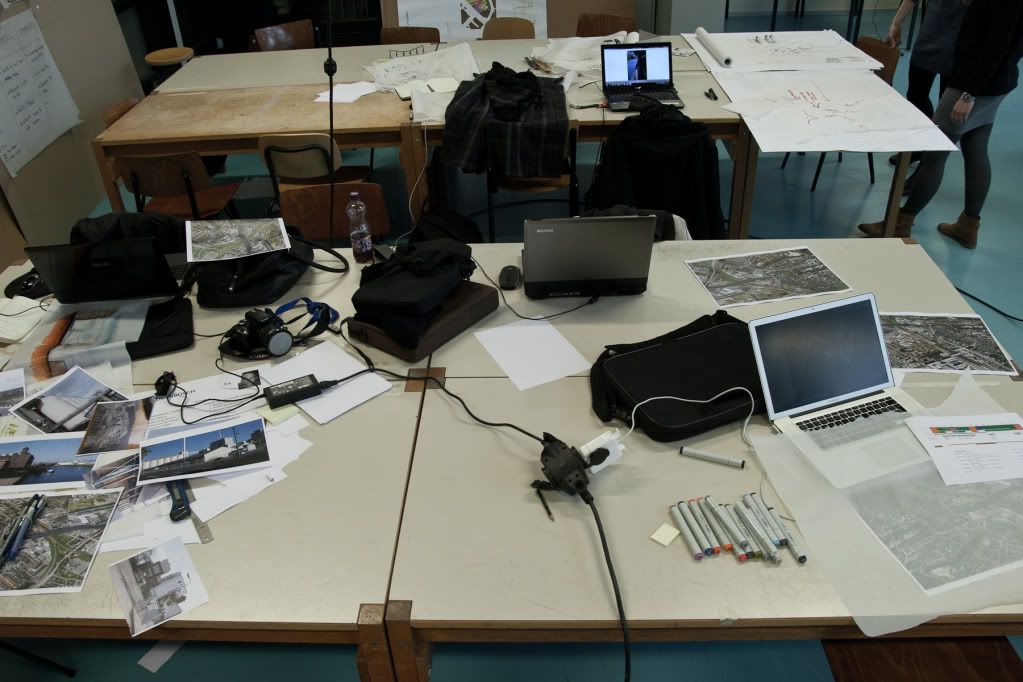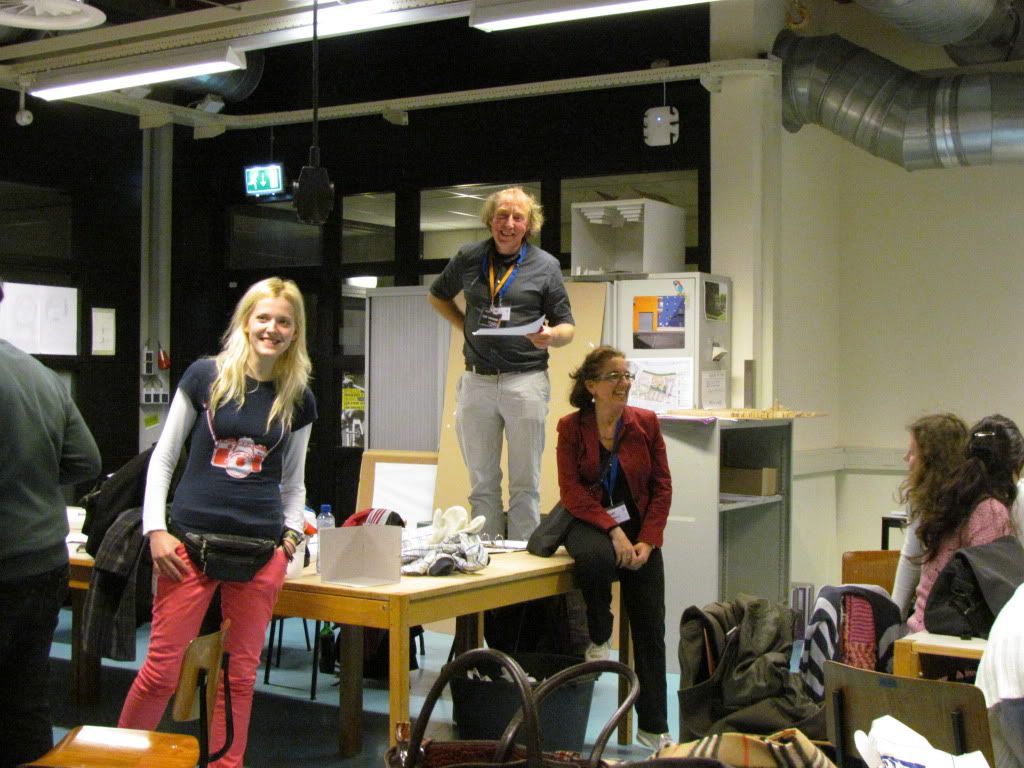 In the afternoon a guided tour of the Dutch Design Week followed. A visit to the Design Academy, located in De Witte Dame area of Eindhoven, was also included. The tour was ended in the same energetic way with a visit to the former Philips terrain, Strijp S.
Waiting outside the Design Academy for a ride to Strijp S
The evening lectures were given by Maria Leus from Belgium and Alexander Pfanzelt from Austria.
Pictures & Storyline: Corina Popa & Elena Chochanova