The

Dutch Design Week

is an annual event take takes place in Eindhoven, the Netherlands. It is an important local and international event meant to promote the Duch designers and the Dutch design product.
The entire city of Eindhoven opens its doors to the event and to the visitors. From the center area of Witte Dame to the former industrial zone of Strijpe S. The pictures from today present a small part of the area of Strijpe S. The area has been put on the map by, amongst others, the Philips blue clock that marks the Klokgebouw (The Clock Building). Other locations of interests were the campus of the Technical University TU/e and the local train station Eindhoven Centraal.
There was no surprise for the people participating in the workshop to discover the use of the former industrial area for the exhibitions, as the workshop itself focuses on the reuse of such areas.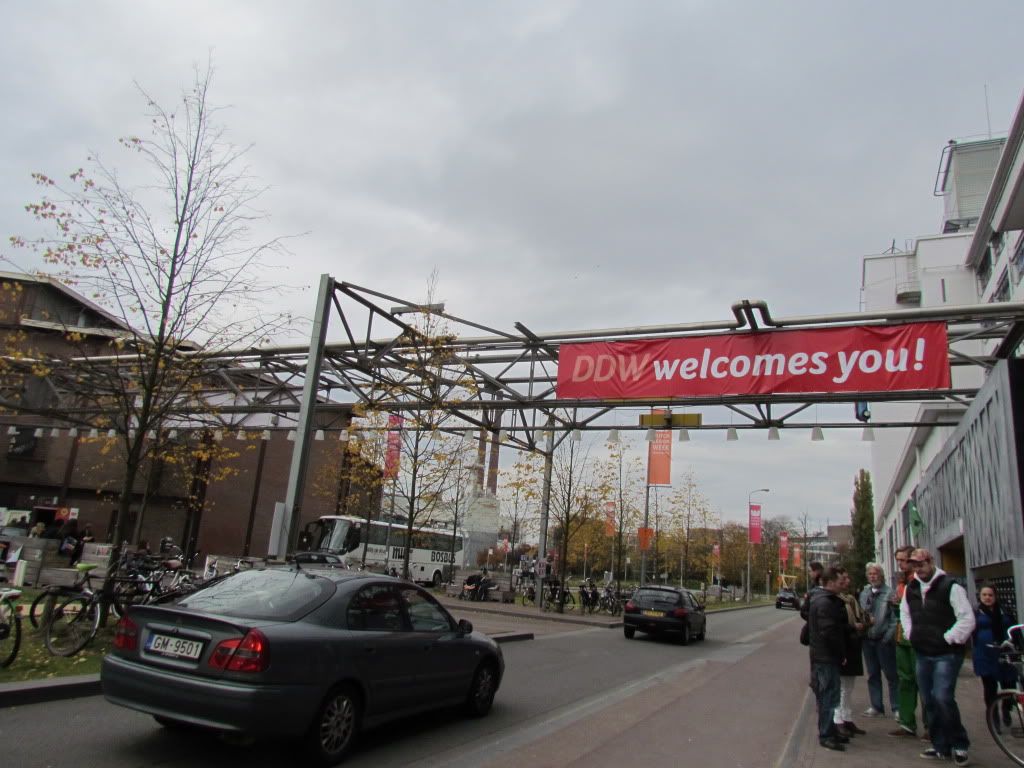 To make the picture complete, a large number of small cars were accessorized accordingly and used as special taxi's to bring interested people from one location to another during the week of the Dutch Design Week.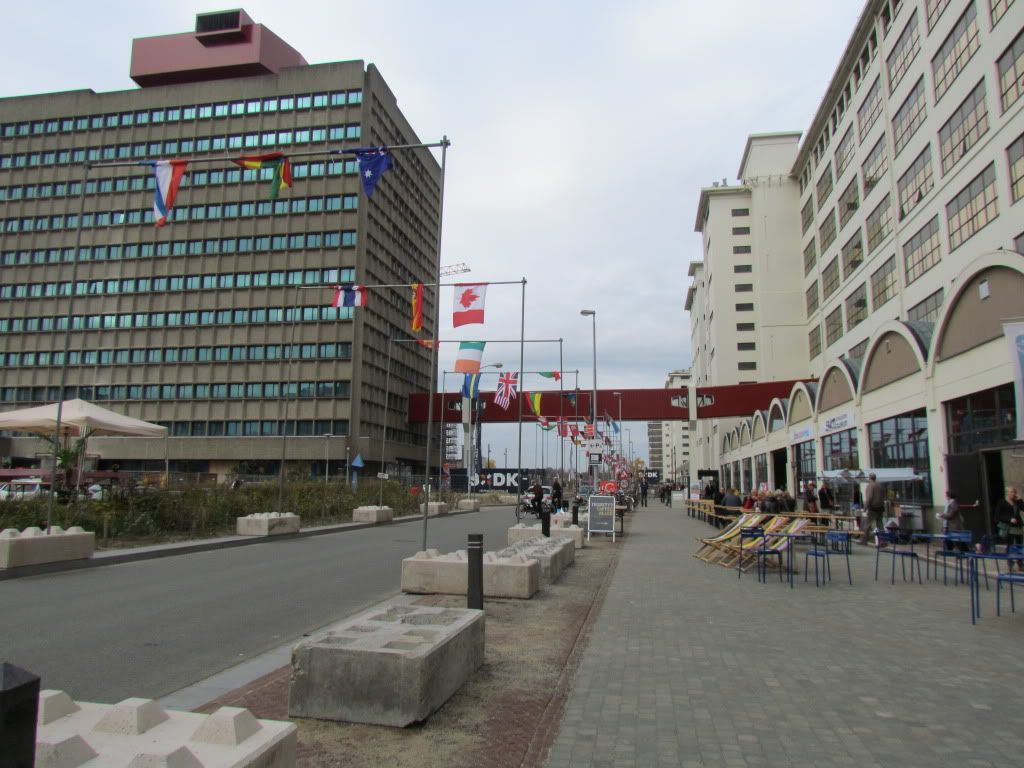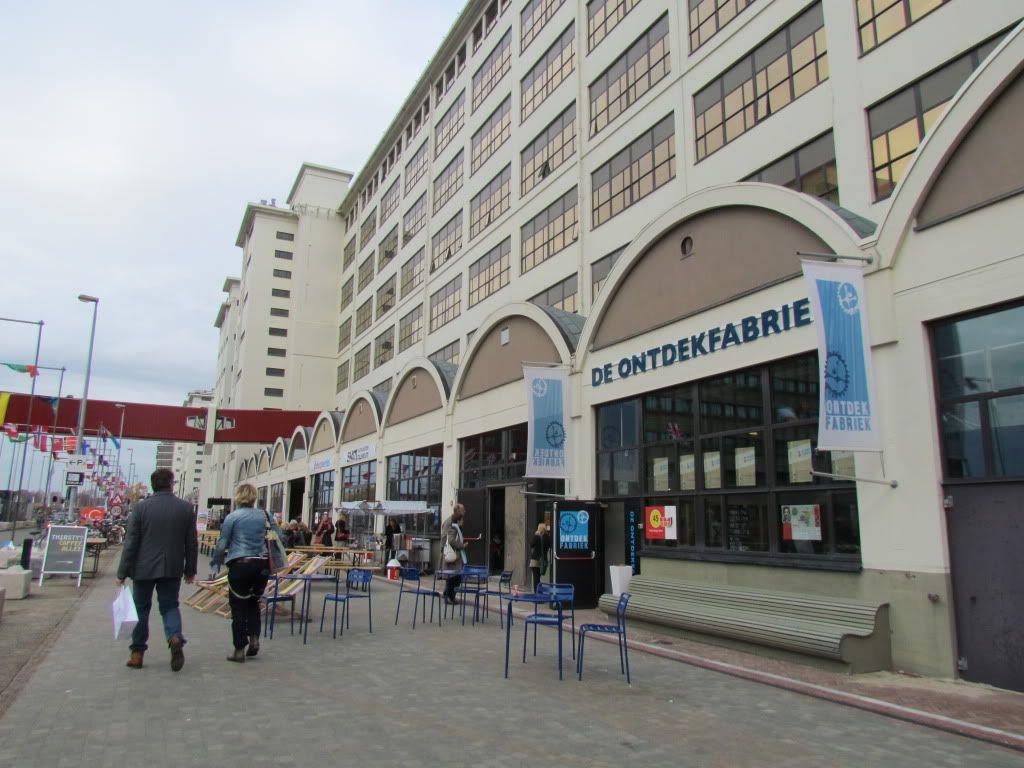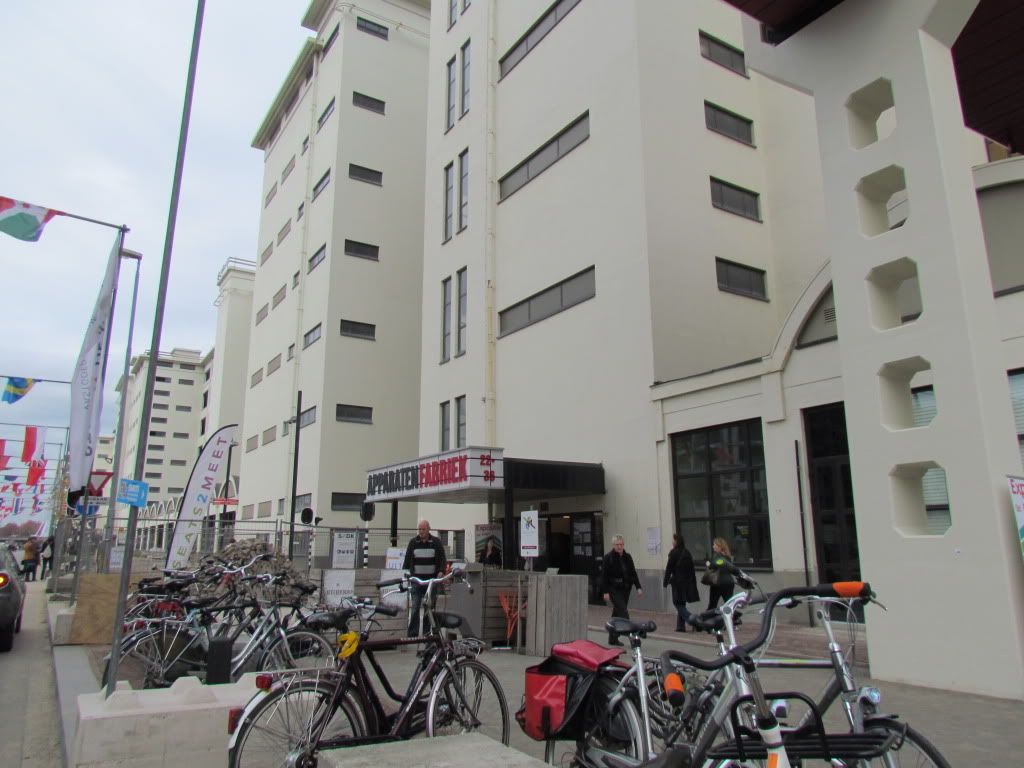 In all the areas of interest points of information were provided to help visitors find their way in the big site of the

Strijp S

location. Though the outfit might not have been the most flattering (served the purpose of standing out and being recognized) the people were extremely well informed and very helpful.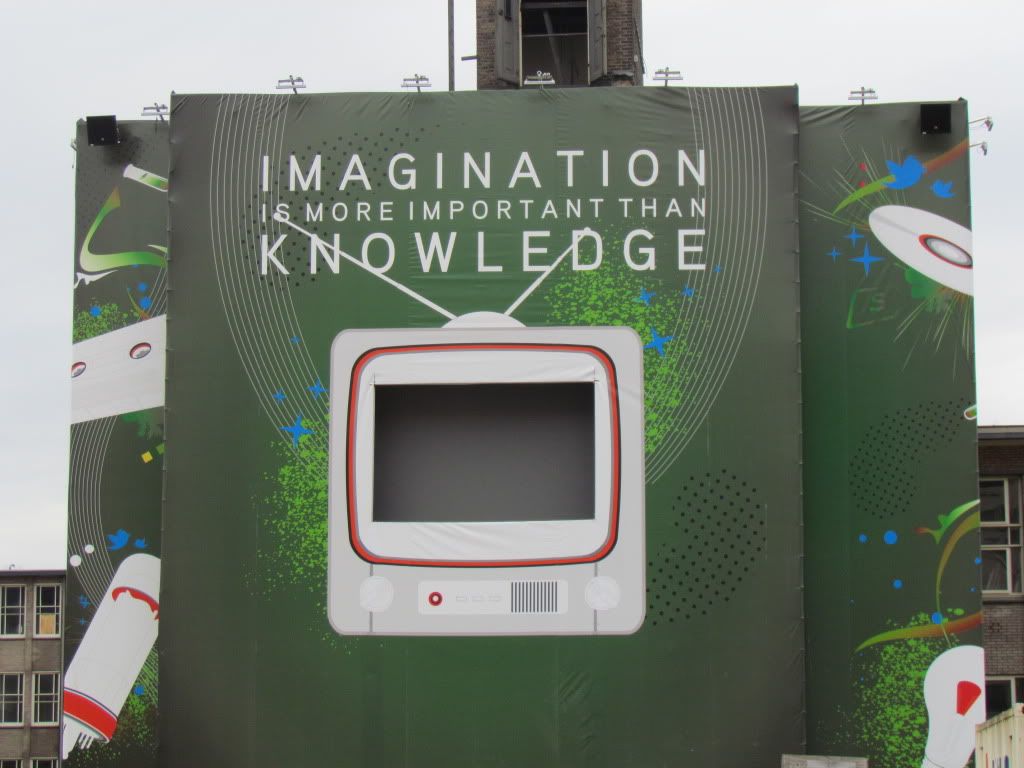 The Design Cow! One of the unofficial symbols of the Netherlands.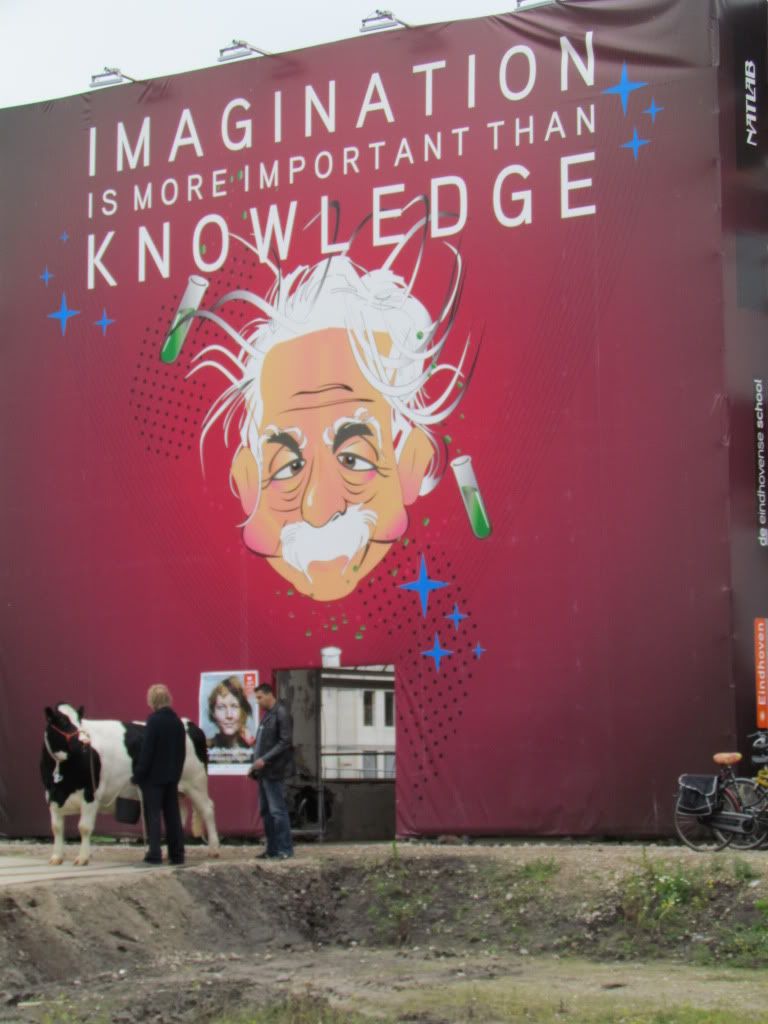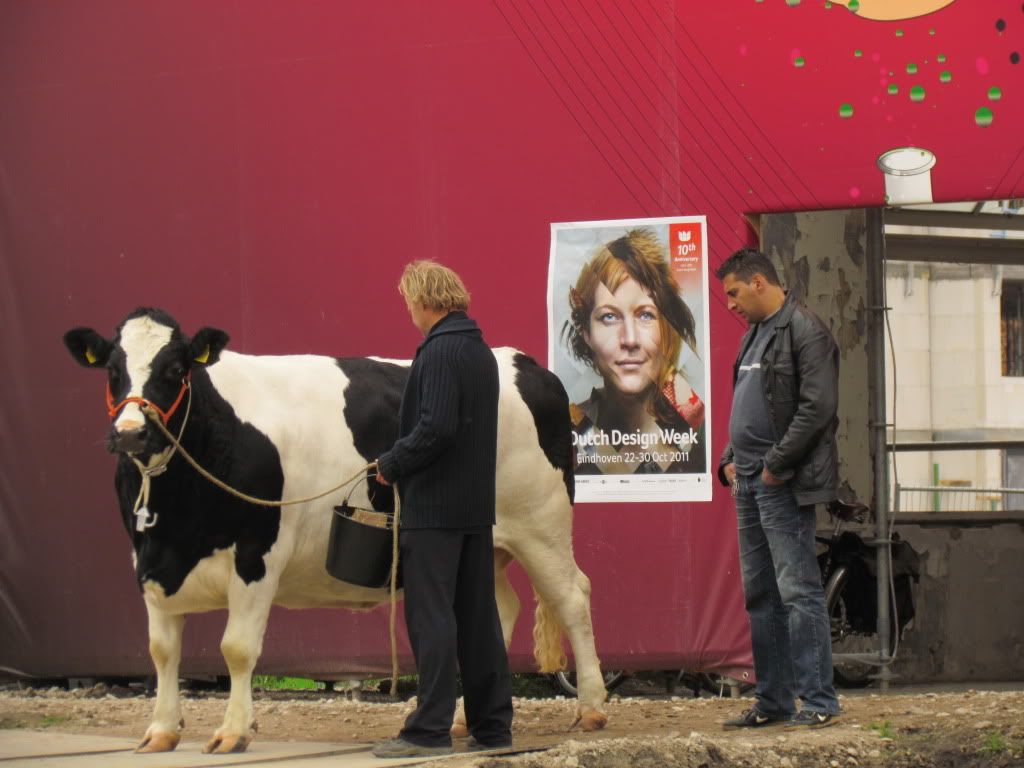 Unconventional spaces have been used to host the new designs using like this all the available spaces in the area.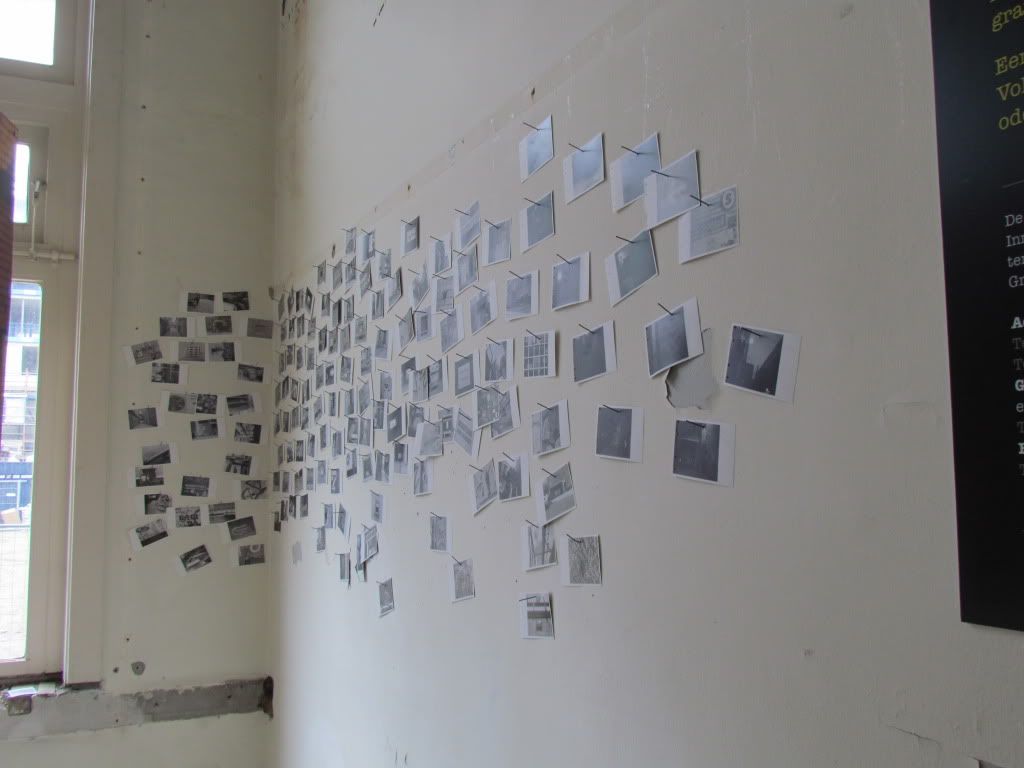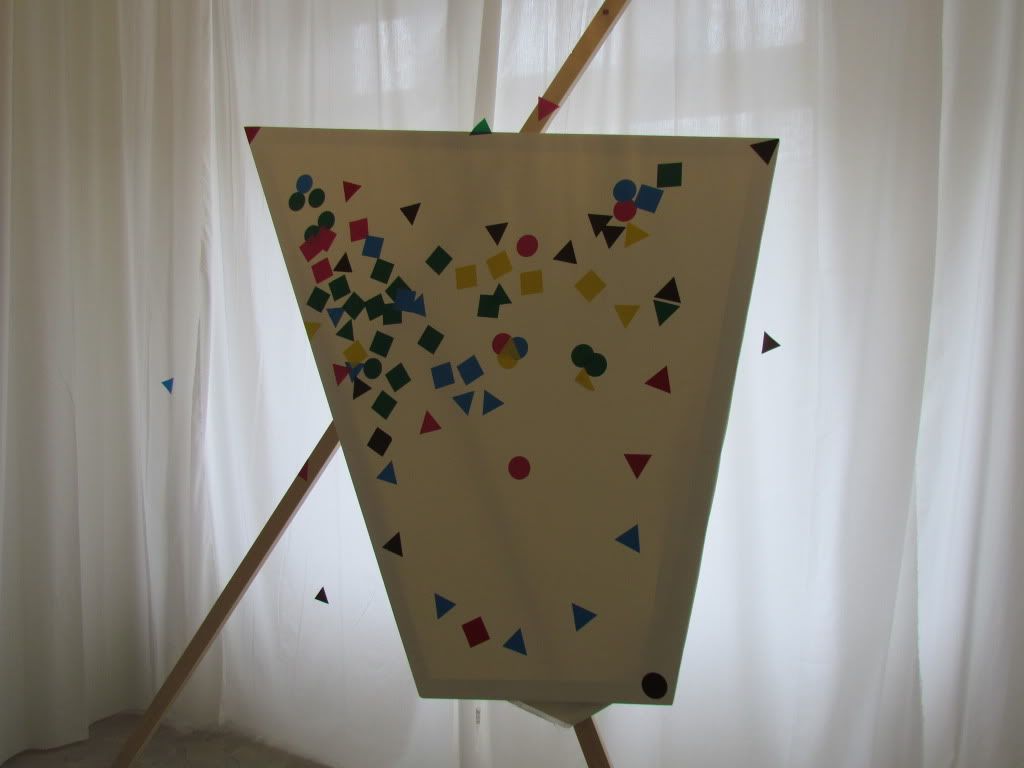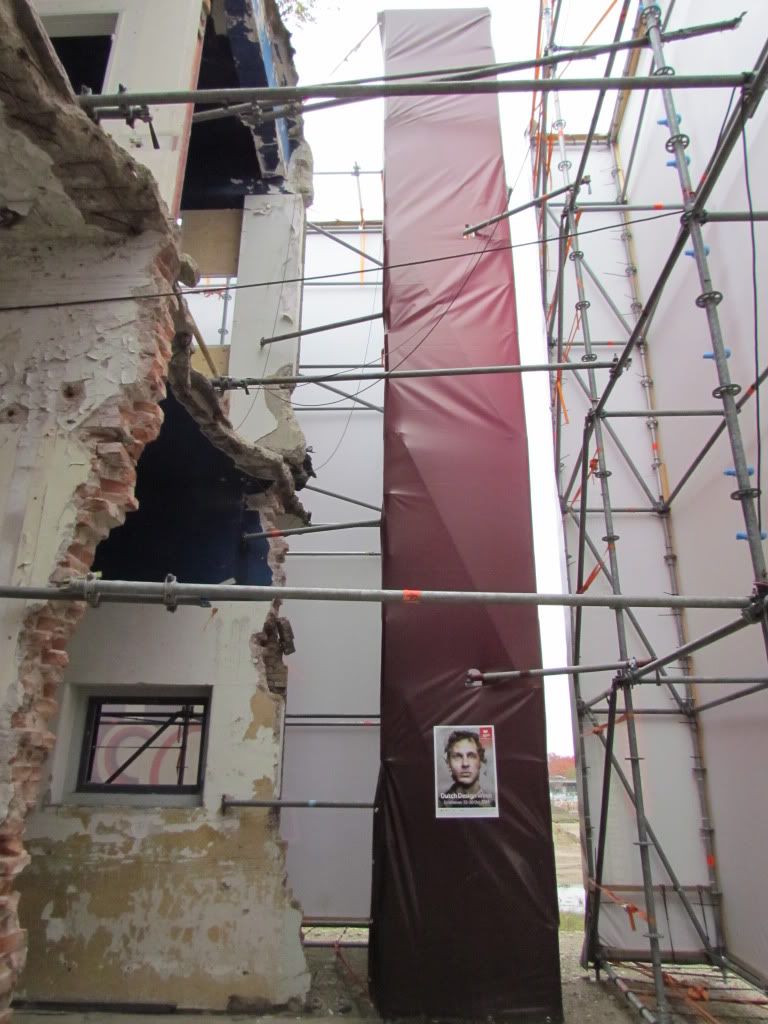 This is an event that is best enjoyed in real life. So, if you already know it, most definitely you will join it next year again. If you don't know it, here is where you can find more info:
http://www.ddw.nl/
See you next year!
Pictures & Storyline: Corina Popa